Crusher Parts
Crushers that we supply parts for include:
Powerscreen, Pegson, Eagle, Lippmann, Tesab, Cedar Rapids, McCloskey, Pioneer, Inertia, IROCK, Metso, Nordberg, and more.
Some parts may be non-specific due to our large stock and our ability to find the specific part you need.
---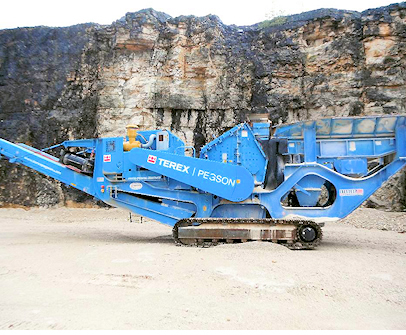 Crusher Parts
Blow Bars
Jaw Liners
Cone Crusher/Concave & Mantle
Wedges
Conveyor Belting/Clips & Fasteners
Liner Plates
Drive Belts/V Belts
Bearings/Rotor/Pillowblock
Monoblock
Hydraulic Pumps & Motors
Rollers
Track Parts
---
We strive to offer only the best in premium parts for crushers. We take pride in serving our customers and providing them with excellent customer service. Give us a call and let us help you.
If you don't see what you need, give us a call. We may still be able to help you get what you need!
Premium Parts & Non OEM Pricing